Stubb's Waller Creek Amphitheater
2017 Rancho Alegre Conjunto Festival - Day 1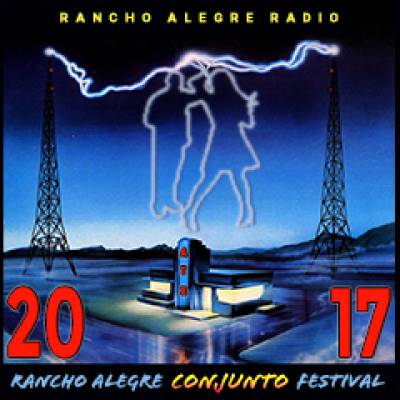 Stubb's Waller Creek Amphitheater
2017 Rancho Alegre Conjunto Festival - Day 1
| | | |
| --- | --- | --- |
| Doors: | | 4:00 pm |
| Age: | | All ages |
| Price: | | $0 FREE SHOW / $0 FREE SHOW |
FREE SHOW
Event Information
The Rancho Alegre Conjunto Festival burst on to the Austin music scene in 2012 with a fresh take on Conjunto, which is a traditional, accordion-driven Texas music form.

Presented by Austin non-profit organization Rancho Alegre Radio, the festival hit the ground running with a lineup full of legendary, veteran and up-and-coming groups from all over Texas, much to the delight of music-loving fans who couldn't get enough of the bright accordion melodies and irresistible beat. In just three short years, the festival brought over 40 different groups, many of whom had never played in Austin, to the "Live Music Capital of the World."
In 2017, the Rancho Alegre Conjunto Festival has returned! And has found a new home at the world-famous iconic music venue, Stubb's Waller Creek Amphitheater!
Join us at Stubb's over Cinco de Mayo weekend for two days full of accordions, bajo sextos, dancing, and down-home, traditional Texas music.
Lineup will be announced in April. Visit ranchoalegreradio.org/festival for more information and stay tuned to Rancho Alegre on Mondays at 9am on Austin's own KOOP Radio 91.7FM or koop.org.