RESERVATIONS (512) 480-8341 ext. 4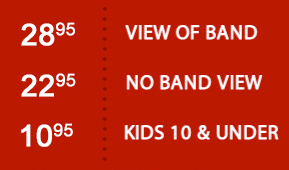 Live Gospel music and a world-renowned buffet, featuring such items as: southern-style grits, migas, fried catfish, and our famous BBQ brisket. Enjoy the perfect Bloody Mary created by YOU at our world famous "make your own" Bloody Mary bar.
Brunch served every Sunday. Seating times are 10:30am and 12:30pm.
BUFFET MENU
BRISKET - Slow-smoked & tender, your choice of cut at your carving station
SAUSAGE - Czech-style pork/beef hot link
CHICKEN - White or dark, hand-carved to your request
SPINACH ENCHILADAS - Made with our house specialty Serrano Cheese Spinach
FRIED CATFISH - Cornmeal battered
BUTTERMILK PANCAKES - Served with hot maple syrup
THICK-SLICED BACON - Pan-fried crispy
MIGAS - Eggs scrambled with onions, peppers, corn tortillas and cheese, both vegetarian and with chorizo
GARLIC CHEESE GRITS - Creamy and delicious!
BISCUITS - Fresh baked in house
CREAM GRAVY - Fresh made from scratch
COWBOY BEANS - Spicy with bacon pieces
HOME-FRIED POTATOES - Pan-cooked with red bell peppers and onions
NOPALITOS - Tender cactus dish cooked with peppers, onions, cilantro and tomatoes
FRESH FRUIT SALAD - Delicious and hand-cut
ASSORTED MUFFINS, PIES & CAKES
Upcoming Gospel Brunch Shows